Media has rapidly evolved along with the internet and IIW will be no stranger to that evolution. It is facilitating a shift from Centralized Media Houses to a Creator-first Economy.
Creator-first, Personalized & Transparent.
Intelligent Industrial Web (IIW) breeds two critical ingredients missing in the old-fashioned media: management of identity and money. A novel, decentralized mechanism guarantees trust in a system not controlled by a central entity. These ideas enable powerful new use cases like the ability to own digital assets, a native and frictionless way to combine payments with all types of information exchange, ownership and control of your personal data and ultimately, more choice in the tools used to interface with your world. In other words, more media interactivity.
Being as widespread and dynamic as it is, Media & Entertainment industry can apply across organizational and user engagement levels. The evolution will see a hybrid working model with more creator-focused services and personalized transparent user interaction.
Solutions
While most use cases for the IIW are uniquely built as per organizational needs, there are certain prevalent application themes. Each of these solutions offers a variety of benefits to the implementing organization and can be scaled to growing needs.
"The pressure to rebalance economics is visible across media ecosystems as the IIW emerges."

Aaron Reagen

Media Research, CosDec Alpha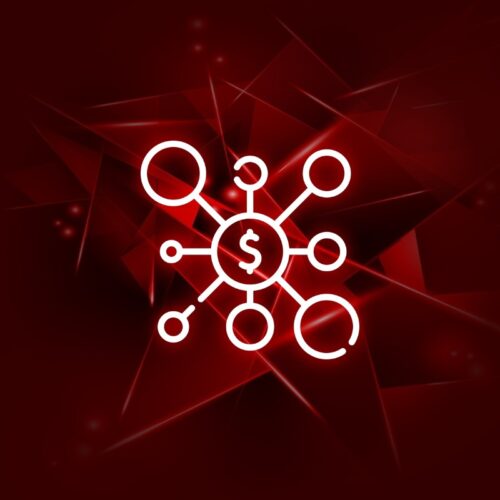 The IIW presents a rich new palette to think about consumer engagement for every media company around how to incentivize participation, create hybrid membership/ownership structures and more broadly make interacting with content more fun for consumers.
Media brands will continue to be aggregators of talent but more creators will go direct on their terms with the support of enabling platforms. Increased competition will tilt the balance to content suppliers and steadily change the economic equation with platforms. Or creators will slowly find alternatives. Hybrid structures will emerge where groups of creators "re-bundle" to offer a simpler package for consumers. Additionally, user activity will be monetized. People will get paid to watch ads within their content, vote on content effectiveness and much more…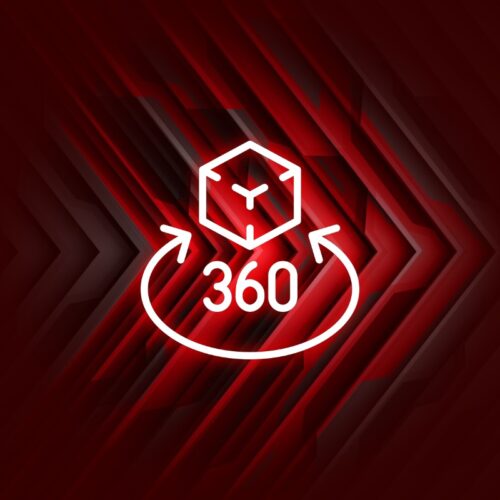 Metaverse, as it is, enables a collection of digitally recorded images, sound files, and other other media to be presented through 3-dimensional landscapes. An Immersive Content Consumption offers higher interactivity and engagement for users. Everything from Movies, News, Videos, and even art will shift to 360 degree viewing methodologies.
However, the shift from 2D to 3D consumption requires heavy, enterprise-scale do over for a lot of brands. The challenge for most teams remains around media portability and creation. This can be mitigated using professionally designed portability frameworks like CosDec Alpha's  M23 Pipeline.
Privacy Ownership is a powerful force. IIW will create a future where far more people are invested in the success of the media they consume. This will happen in small ways through NFT ownership that embraces a collector mentality in sports and fandom, in media brands that are formed to serve narrow interest groups and supported with shared equity structures like DAOs, in crowdfunding initiatives that underwrite larger entertainment undertakings and bond the funders to the success of IP. Or simply the evolution of a media subscription where membership imbues a series of benefits enabled by the blockchain from content access to Discord channels and access to physical events. Media looks more like a collective and an asset class where the consumer is no longer the product. In addition to increased success participation, users will greatly benefit from distributed ledgers where they can see and track how the information flows and who has access to their data.
IIW pushed for a more decentralized content distribution over an exclusive, platform-specific model. Platforms will continue to be aggregators of content but more creators will go beyond one platform, on their own terms, with the support of other enabling platforms. Increased competition will tilt balance to content suppliers and steadily change the economic equation with platforms.
For example, a video hosted on the Polygon network will be available across all platforms for free viewing/paid access that support the underlying network. These networks will be like an universal power adapter that fits into any socket around the world without the need of specialized fine-tuning.
Our Approach
At Cosdec Alpha, we have a structured, research-backed approach from understanding the needs of the client to delivering ultimate value. The commitment is simple as always – leverage the power of IIW to shape your evolution going into the future. We do not believe in one-night stands of business when it comes to serving our clients. Our focus is always on building a long-term value for the organization we work with. It is a marriage of vision and impeccable execution and we partner with only those clients who truly understand that. We know that we can deliver the future to you however, the question remains, are you truly ready for your future?