The BFSI remains to be one of the most impacted sectors by Industrial Intelligence. The possibilities and benefits for adopting IIW are endless and are only going to increase with time.
The Evolution of Banking, Financial Services & Insurance.
Combined with artificial intelligence and leading technologies, the Intelligent Industrial Web (IIW) can create efficiencies in the financial system and deliver a more innovative user experience. There is the worldwide adoption of futuristic technologies across multiple use cases. Big banks, Multinational Insurers, FinTech Startups and even recently incorporated companies are racing to gain a competitive edge. IIW can offer various benefits including enhanced consumer relationships, secure transactions, radical product innovation, compliance implementation, and overall increased profitability.
Solutions
While most use cases for the IIW are uniquely built as per organizational needs, there are certain prevalent application themes. Each of these solutions offers a variety of benefits to the implementing organization and can be scaled to growing needs.
"Industrial Intelligence is seamlessly bringing the capabilities of financial institutions to users at the place they want it, when they want it."

Josh Morgan

BFSI Consultant, Cosdec Alpha
The digitization of financial instruments, comprising smart contracts, digital assets, and programmable money, takes the benefits of Blockchain to the next level by paving the way for unparalleled levels of connectivity between products, holdings, and assets.
Blockchains-powered smart contracts offer banks the ability to streamline trade clearing and settlement activities. Traditionally speaking, the process is labor-intensive and prone to errors due to the involvement of various parties for approvals and reconciliations. Smart contracts ease documentation and workflow management through digital signatures that in turn helps streamline supply chain and trade finance documentation.
Other use cases include transparent lending, quick and secure settlements, and much more. In totality, blockchain can disrupt traditional banking models. Banks adopting smart contracts will minimize their operational costs and risks significantly while limiting chances of errors. The transparency offered by banks will help them nurture long-lasting customer relationships by providing satisfactory services consistently.
Tokenization or Digitization of physical and financial assets is a game-changer in the capital markets industry. As investors and traders demand more convenience in trading and expect faster access to capital market instruments, it is obvious that digitization of physical/financial assets is inevitable.
Asset digitization using blockchain is a booming industry, with an estimated $544 trillion worth of assets that can be tokenized. We can see several opportunities to establish new approaches for profit gains through tokenization, since investors can invest in smaller portions of assets or they can choose to spread their investments across multiple assets and asset classes.
Additionally, asset digitization also promotes transparency and better user experiences. Digitizing assets can also help strengthen rights of ownership, allow everyone to track resources and prevent waste, and create a tamperproof record of transactions.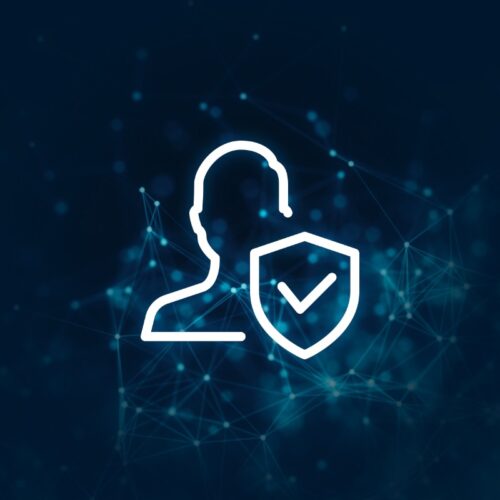 Blockchain could be a transformative force for industries like insurance, which require the coordination and cooperation of many different intermediaries with different incentives.
By moving insurance claims onto an immutable ledger, blockchain technology can help eliminate common sources of fraud in the insurance industry. A shared ledger and insurance policies executed through smart contracts can bring an order of magnitude improvement in efficiency to property and casualty insurance. Medical records can be cryptographically secured and shared between health providers, increasing interoperability in the health insurance ecosystem. Reinsurance contracts on the blockchain through smart contracts, blockchain technology and AI can simplify the flow of information and payments between insurers and reinsurers. Web 3.0 technology can take the burden of filing a death claim away from family members by replacing the manual process of filing claims with an automated system built on a ledger.
In other words, there are endless possibilities in streamlining and improving current insurance workflows. Implementation of such services remains subject to a regulatory and technological penetration based on geography of the target.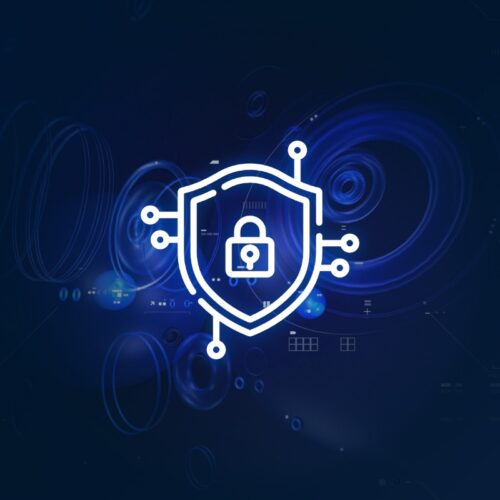 Web 3.0 produces a structure of data with inherent security qualities. It's based on principles of cryptography, decentralization and consensus, which ensure trust in transactions. In most blockchains or distributed ledger technologies (DLT), the data is structured into blocks and each block contains a transaction or bundle of transactions. Each new block connects to all the blocks before it in a cryptographic chain in such a way that it's nearly impossible to tamper with. All transactions within the blocks are validated and agreed upon by a consensus mechanism, ensuring that each transaction is true and correct.
In the past couple of years, banks and financial institutions have been betting on this technology to provide a reliable alternative to systems that depend on intermediaries and third-party validation of transactions. Their goal is to leverage blockchain's distributed ledger approach to create a system that decentralizes trust. This can significantly reduce all types of transaction fees while ensuring shorter processing timelines. The disruptive potential of this technology is widely claimed to equal that of the early commercial internet. A crucial difference, however, is that while the internet enables the exchange of data, blockchain could enable the exchange of value. That is, it could enable users to carry out trade and commerce across the globe without the need for payment processors, custodians, and settlement and reconciliation entities.
A decentralized autonomous organization (DAO) is an entity with no central leadership. Decisions get made from the bottom-up, governed by a community organized around a specific set of rules enforced on a blockchain.
DAOs are internet-native organizations collectively owned and managed by their members. They have built-in treasuries that are only accessible with the approval of their members. Decisions are made via proposals the group votes on during a specified period.
Decentralized autonomous organizations have gained traction over the last few years and are now fully incorporated into many blockchain projects. The decentralized finance (DeFi) space uses DAOs to allow applications to become fully decentralized, for example. BFSI Organizations can use it across functions such as lending, investing, fundraising, CSR, etc.
Our Approach
At Cosdec Alpha, we have a structured, research-backed approach from understanding the needs of the client to delivering ultimate value. The commitment is simple as always – leverage the power of the IIW to shape your evolution going into the future. We do not believe in one-night stands of business when it comes to serving our clients. Our focus is always on building long-term value for the organization we work with. It is a marriage of vision and impeccable execution and we partner with only those clients who truly understand that. We know that we can deliver the future to you however, the question remains, are you truly ready for your future?