Facilitating Smart Digital Twins for Warehousing & Manufacturing in Canada.
"Given that the management expected no further improvement in their outcomes, the project was a success for the company and a matter of great pride for Cosdec Alpha and its teams."
Industry: Electronics Manufacturing
Location: Montreal, Canada
Company Revenue: C$1 Billion+
Employees: 9,000+
Years Operational: 12 Years
Taking the Supply Chain to the Next Level with the Power of Industrial Intelligence & Digital Twins.
The rise of Six Sigma in Manufacturing has made it evident over the decades that efficiency and cost reduction are the holy grail for any organization. However, there is a limit to how much lean six sigma can help supply chains. 
Once you have deployed the necessary measures as means to improve your operations, you are forced to give into the human tendency of making mistakes. The only way forward is to make existing machines and corresponding operators more intelligent and efficient. That is exactly what we set out for a client of Cosdec Alpha in Canada. This is a project study on how we impacted the organization and its future outcomes.
Download The Full Case Study
Context
The Client was an electronics goods manufacturer and managed storage provider. It worked with a variety of home appliances as well as on-demand customized electronic goods. For a company that deals such a great variety of technical goods, efficiency and precision are key to success.
Solution Derivation
There is no doubt that the company had exhausted ideas on the management front to find viable solutions. However, those solutions didn't pan out as they were expected to. In our approach to address the problem highlighted previously, we took an approach that took the best out of both worlds – management consulting and technology consulting.
Once we had identified the problem and a solution hypothesis, we started work on the possible approaches that could address our situation. Before we could begin to identify solutions, we created guidelines for the viability of the solution. We concluded that the winning solution had to possess three primary tenets –
The solution must address all three causes that are leading to poor scalability.

It must be deployed in the utmost cost-effective manner.

Scalability, as a consequence of the solution, must not come at the behest of diminishing margins.
Ultimately, we deployed a solution that addressed the root causes well and appealed to internal & external stakeholders. Our Smart Digital Twins Solution had the following key features:
Digital Twins of all heavy/high-tech machinery with control and monitoring functions.

Digital Twins of all storage spaces for monitoring.

A Control panel for all electrical, environment-control, and communication points.

Security protocols for accessing various facets of the twins and the control panel.

Smart tagging systems for all finished goods and floor workers.

Auto-controlled (AI/ML-based) temperature and lighting adjustments, machinery load balancing, and resource deployment.

Predictive and intelligent mechanisms for Maintenance, production flow, resource allocation, staff productivity management, product handling, inventory planning, storage management, and facility security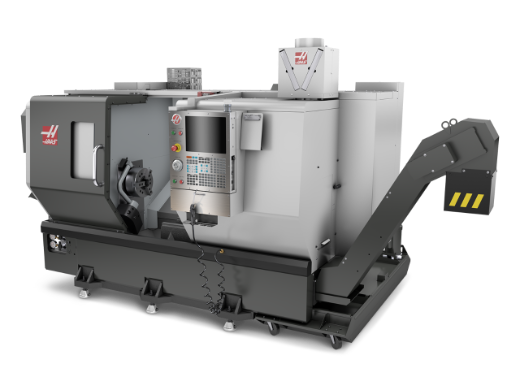 The Impact
The project was a success for the company and a matter of great pride for Cosdec Alpha. Especially, given that the management expected no further improvement in their outcomes. Our case team, led by a Senior Partner from the company, were able to create and deliver value in a timely and cost-effective manner. Once the project was deployed in a controlled fashion, Cosdec Alpha's team continued to monitor the results and performance of the facility as well as provide support for the solution. In our reporting, we noted certain key metrics that spoke volumes about what the solution did for the client.
Reactive Maintenance Costs Saved
Increase in Productivity & Resource Efficiency
Projected 5Y Impact Worth $900 Mn (~157% Annualized ROI)
Download The Full Case Study